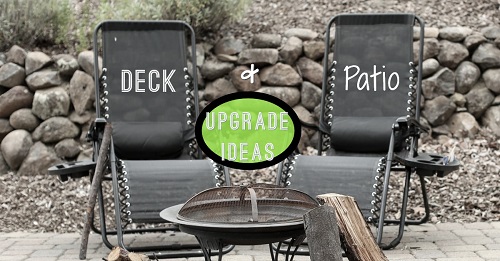 When it's time to upgrade your outdoor living space, your primary focus will likely be your deck or patio. Whether you want to improve an existing deck or build a brand new one, going into the project with some ideas in mind will help you achieve your outdoor living goals.
Here are some outdoor patio and deck ideas to consider:
Living walls complete with movable planters
You might want to install walls on your deck to provide privacy. It can shield you from neighboring buildings while making you feel surrounded by trees and herbs within minutes. Use hanging planters to cover your walls in lush greenery. Another option is to use wheeled planter boxes with a trellis for plants to climb.
Wood & stone decks
Stone veneer is a favorite among deck builders for its affordability and ease of installation. What's even better is that stone veneer allows you to enjoy the aesthetic appeal of real stone in your deck design without the weight and price tag. Combining natural wood deck and stone veneer will create a striking contrast of materials and textures.
Patio privacy screens
There are many DIY solutions for patio privacy screens, but it's important to use the right material for the job. If you opt for fabric screens, choose something easy to clean and weather-resistant. Windy backyards benefit from heavier weaves like canvas to keep the screen in place.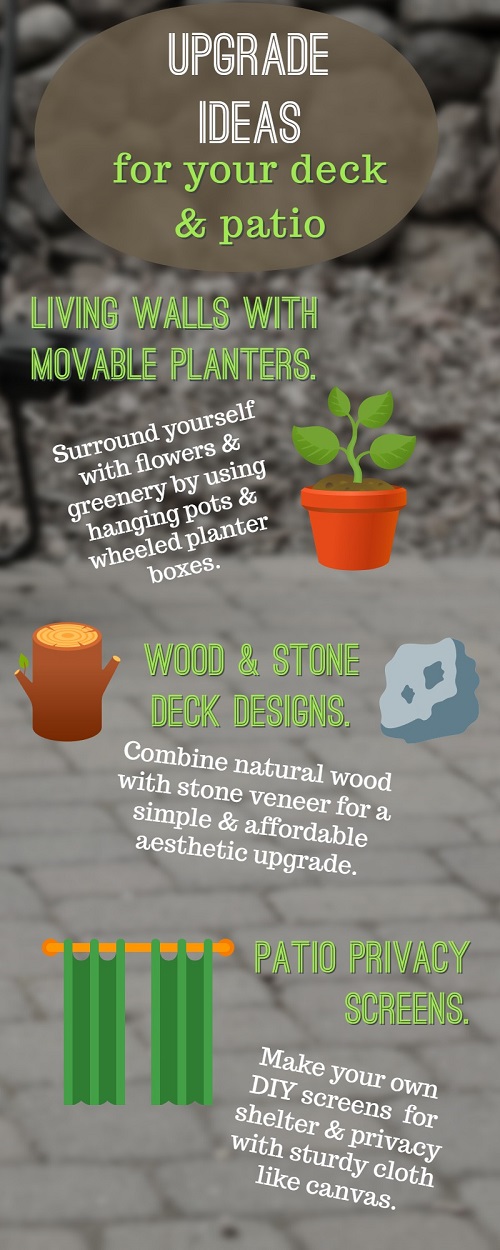 Are you ready to take your deck, patio or outdoor space to the next level? These ideas should help you get started and guide your project for a perfect outdoor living area.