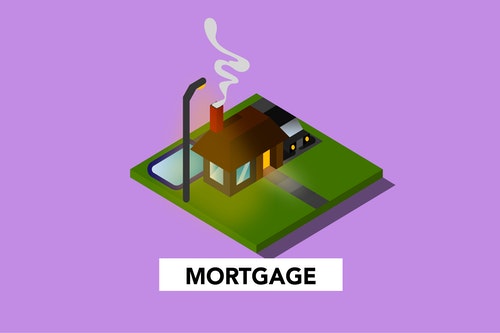 Selling a mortgaged house is a common real estate transaction. If you want to move out of your home but still have outstanding mortgage payments, you have the option of selling and using the proceeds to cover the amount of your remaining balance.
Are you interested in selling your home with an outstanding mortgage? Here is a quick guide to the basics.
Contact your lender first
One of the first steps to selling a home with a mortgage is to find out how much you still owe. Your mortgage lender can provide you with the amount needed to pay off the loan at a specified deadline in a payoff quote. The amount will include both principal and interest, and a breakdown of any additional fees you might have to pay.
Find your home's value
There are multiple ways to determine the value of your home. It's a good idea to work with a real estate agent with extensive experience in your area to help figure out what amount to ask for in the sale.
Knowing your home equity, which is the difference between market value and leftover mortgage balance, is crucial to this process. A real estate agent can help you determine both your earned equity and home investment equity for your property before the sale.
Choose a sale price
The selling price for your home should correspond to market expectations and reflect what buyers would likely pay. However, since the proceeds from the sale will pay off the mortgage and closing costs - including property taxes and any fees to the title company - you want to choose a price that will benefit you.
Your agent can provide a comparative analysis of your home's condition and help you decide on a price. The comparative analysis combines key information, such as sale prices and local trends, for the complete picture of the home.
What is a short sale?
Sometimes, it may be necessary to sell a property for a lower price than your outstanding mortgage balance. This strategy is called a short sale, and must be approved by your lender. However, if you're facing financial difficulties and in danger of default, short selling is a better alternative to foreclosure.
Many homeowners wish to move out of their home before their final mortgage payment. Luckily, selling your home with a mortgage balance is common practice that any great real estate agent can assist you with.