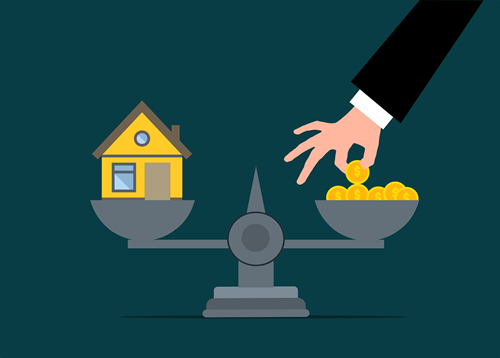 Whether you're a first-time homebuyer or an experienced homeowner who's been both the buyer and the seller, escrow accounts are things you need to be familiar with.
Here are a few brief need-to-knows and reminders about escrow accounts to help you maneuver the home transaction process:
What is an escrow account?
An escrow account refers to an account, held by a neutral third-party, that ensures payments paid into the account are held securely, while payments being made from the account are being paid as agreed.
These accounts support both buyer and seller by ensuring both parties fulfill their end of the agreement and payments, documents and other important transaction facets are presented and distributed fairly.
You may also opt to use your escrow account for your monthly payments to your mortgage servicer.
Why do I need an escrow account?
Well, that depends. It's a good idea to have an escrow account from a reputable escrow company. However, if you aren't paying mortgage insurance, have stellar credit and meet any other criteria set forward by your lender and interested parties, you may not need one.
While that may appeal to some homeowners and buyers, having an escrow account is a great way to ensure all payments are being made appropriately and as an added security measure for both parties. If your credit is low, lender requirements need to be met with more cushion or your lender simply requires an escrow account, you will need one for your real estate transaction.
Are there any risks with an escrow account?
As with most financial transactions, there are minor risks to an escrow account. The most avoidable is mortgage escrow account fraud. While escrow companies take precautions to ensure their clients aren't involved in any type of fraud, some responsibility falls on the clients to know what signs to be wary of.
Some of the most common antics of fraudulent escrow practices lie with phishing scams, emails requesting personal information, requests for wire transfers and lack of identification from the escrow agent during communication. As a client, ensure your chosen escrow company properly identifies themselves during your communications.
You'll also want to stay current with the best security practices when operating online. Some of those practices include: watching for scam email addresses, requiring identifying and traceable information when conducting transactions and business, staying current with your internet security and monitoring your account for any suspicious activity or discrepancies.
Escrow may seem to have many strange facets attached to it, but it is an excellent way to keep all parties informed and safe while conducting business. These accounts may also be used to conduct monthly payment transactions for property taxes, mortgage payments and other home-related expenses.