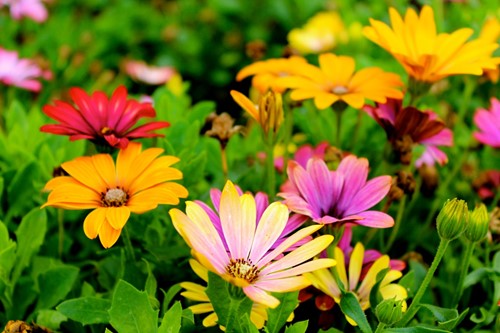 Unfortunately, flowers don't last forever. However, you can still enjoy their color and beauty long after their time by preserving the blooms. Pressing flowers is a longstanding technique for drying and preserving flowers and can make a great starting point for a unique art piece. Here are some expert tips for pressing flowers you can enjoy as art in your home.
Choosing Your Flowers
There are a few important things to consider when picking your flowers to press:
Pick flowers in the morning but after any dew has dried up, and the flowers are no longer wet.

If you're going to use flowers from a bouquet, don't take it out of the water in advance. It's best to keep it in the water until right before pressing to keep it as fresh as possible.

Opt for flowers that are in full bloom or very close to it. Unopened buds do not press well.

The easiest flowers to press have flat faces or a single layer of petals. Some recommendations include pansies, roses, zinnias, delphinium and petunias.
Pressing Flowers In a Book
To press flowers in a book, open your book of choice (phone books are excellent for this project) and lay a piece of parchment paper onto one page. Carefully lay out your flowers on the paper. Then, layer a second piece of parchment paper on top of the flowers. Be careful when flattening the face of the flower to make sure you get the desired shape.
Close the book and put something heavy on top. It could be another book, a brick, small box or even a milk jug filled with water. Now all you have to do is wait a few weeks for the flowers to dry completely. Flowers with thicker petals will take longer than the thinner ones. When it's time to open the book, carefully remove the flowers with tweezers and lay them on whatever art surface you wish to use.
Pressing Flowers With an Iron
For a much quicker flower pressing technique, you can use a household iron. Sandwich the flowers between two pieces of parchment paper and then add a thin cloth over the top like a dishrag or pillowcase. At a low heat, carefully press the iron down to flatten the flowers.
Remove the cloth carefully so you don't dislodge the top piece of parchment paper. Allow the flowers to settle and cool for a minute or two before peeling apart the paper. Now they're quick-dried and ready for application in any art project you desire.
There are plenty of ways to press and dry flowers, but these two are the simplest methods. Whether you prefer waiting for flowers to dry between the pages of a book or need them flattened ASAP, these tips should get you started in the right direction.