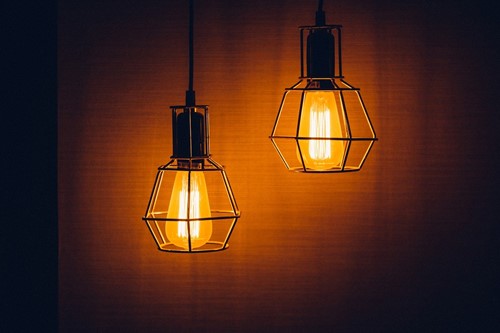 Updating the look of your home doesn't have to cost a fortune. With some effort and the right tools, you can change your home while staying on budget. If you're interested in some easy home improvement projects that won't break the bank, here are some suggestions to inspire you:
Limewash Your Walls
Limewash is an ancient technique for wall covering that both protects and enhances the look of porous surfaces. Made of crushed limestone and other minerals, limewash goes on just like paint to give your walls a unique look. While the color is very subtle, limewash adds a specific texture to your walls to make them appear soft and chalky. The mottled, matte look is a popular trend right now both for home exteriors and interiors and doesn't cost a fortune to buy.
If you're going to apply limewash to drywall, just purchase the proper type of primer to go with it. Limewash naturally sinks into porous surfaces like plaster but will need help to stick to other, nonporous surfaces.
Spice Up Your Stairs
In home decorating and design, it's common to forget the staircase. While it serves an important logistical function, the staircase can also be a great place to show some style and revamp the entire look of a space. One inexpensive and simple way to give your stairs a makeover is by adding a stair runner made of fabric or other no-slip material. Stair runners come in countless colors and designs to fit your needs and preference and can also add the bonus of comfort and sound dampening to an old wooden staircase.
Light Up Your Porch
Try replacing the light fixtures in your home's entry to make a great first impression. Hanging lanterns are a huge trend right now in outdoor lighting and add instant character to the entrance of your home. You can find a fun vintage lantern made of iron, bronze or copper at second-hand or antique shops. Instead, opt for a more contemporary style by browsing your local lighting retailers. Once you have your lantern, you only need some basic tools to install.
While installing or rewiring a porch light does not require the help of a professional electrician, consider hiring one to help if you are unsure of your abilities. While it might cost more, it will keep you safe—and get everything installed correctly the first time.
These are just a few home improvement projects you can accomplish on a budget. They're also completely doable on your own without professional help. Always follow instructions carefully and adhere to applicable safety requirements to make your project safe and a success.