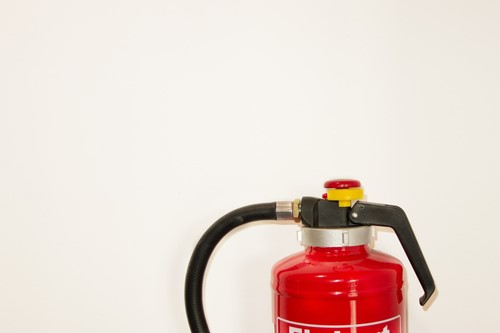 Keeping your home safe doesn't have to be complicated. By practicing good habits and establishing best practices with everyone in your household, you can prepare for--and prevent--major issues. Fire safety is a particular concern that can be accomplished by remembering a few simple tips. Here are the basics of household fire safety:
Maintain & Test Your Smoke Detectors
Smoke detectors are a requirement in all modern homes. However, it's important to remember that smoke detectors and alarms require batteries to function. Most have a built-in alert function to tell you when the battery is low. Instead of stopping that incessant beeping and going about your business, change the batteries right away. Even if you don't get a low battery alert, set a schedule for checking the batteries at least once a year to make sure they're ready to help you in an emergency.
Don't Leave a Flame Unattended
Scented and decorative candles can be excellent features of a cozy home. Unfortunately, candles also present a significant risk if left unattended. If you choose to enjoy the comfy ambiance and glow of candles in your home, make a habit of putting them out if you leave the room for more than a few minutes. It's also a good idea to treat fireplaces and wood stoves with the same caution so that an open flame doesn't have a chance to surprise you.
Have a Plan
It might not be fun to think about a fire occurring in your home, but it's crucial to be prepared. Gather with your family or housemates to establish a plan for escape routes and a meeting place. Make sure everybody knows how to unlock and operate emergency exits or fire escape ladders. If you have pets, include them in your safety planning by having a spare carrier or leash in a specific place so you can grab them in a hurry. Having a plan will make you safer and ensure the best possible outcome in case of a fire.
Fire safety is made up of many factors. Keep these three basics in mind when establishing good safety habits around the home.