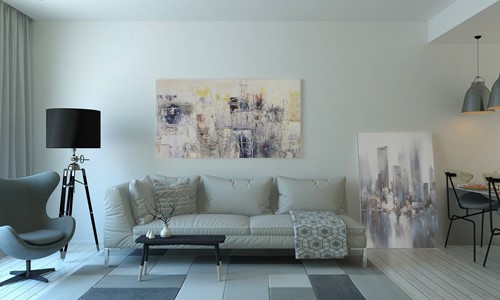 There's something about mixing two styles together that can add a lot of spice to a room. Unexpected touches and accents add the personality that people remember. Yet there's a danger to this approach because it's relatively easy to go overboard. Finding the right balance will have everything to do with the impression you create.
Eclectic and Traditional Defined
Eclectic design is defined as bringing together different styles and creating harmony between them. Uniting everything means playing each piece off one another in a way that works to the room's advantage.
At first glance, eclectic is the complete opposite of traditional design. The latter style focuses on comfort and classic décor more than patterns, intricate details or textures. By definition, it's not risky. In fact, having that kind of juxtaposition in the same room or home can make it even more appealing to residents and guests alike.
However, one style is likely going to dominate the other. It might be easier to choose traditional base pieces and then jazz them up with eclectic design accents.
Start With Core Colors
The core colors of a room are important no matter what design you want. For example, choose a red couch in a classic design against a stark white background, accessorized with shag pillows in white. The patterns draw the eye to the color and allow the furniture to be the focal point. This is standard for eclectic rooms, as the idea is to keep the walls neutral and add interest in other parts of the room.
Explore as Much as Possible
The whole point of eclectic is to remove as many limits as possible. However, not every limit can be removed in terms of complementary design. Evaluate how something like an industrial lamp would stand out next to a traditional overstuffed armchair or how an egg chair would pair with a traditional bed frame. These kinds of design decisions can go a long way to bring a room to life.
Keep in mind that with design, most rules were made to be broken. While these tips are born from years of trial and error, there are always exceptions to be made.