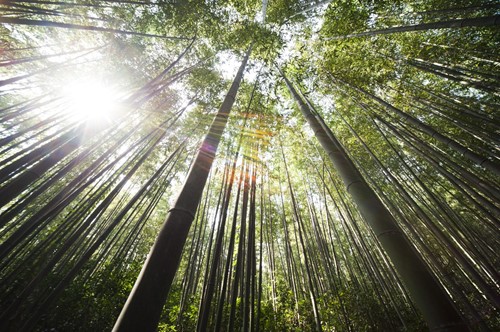 Manufactured log homes still retain the pioneer charm of homes built throughout history, but have some important modern features. While older log homes lacked natural light and powerful insulation, those that are available today boast lots of windows and modern insulation. They're spacious and cozy and often feature wide, roomy porches that welcome you home.
Though things have improved drastically, it's still important to know how to make a manufactured log home as energy-efficient as possible.
1. Opt for Super-Insulated Walls
Many builders of manufactured log homes offer different options for construction. One of the most energy-efficient features is the super-insulated wall. Available in half-log or full-log, these building systems use materials such as caulking, foam gaskets, spray insulation, staggered wall studs and specialty window and door frames to ensure your conditioned air stays inside and the elements remain out. Using these types of wall constructions you can have a building with very high R-value. The higher the value, the more efficiently your home will operate. For comparison, most traditional homes built in colder climates average an R-value around R-49 to R-60, while super-insulated walls can yield a score of 70, according to EnergyStar.gov.
2. Choose Photovoltaic Shingles
Solar power is a necessity for energy-efficient homes, and photovoltaic shingles or tiles are solid energy solutions. They look like regular roofing but are miniature solar panels. They're much less intrusive than large, reflective panels and won't mar the landscape of your beautiful log home. This type of roofing requires little in the way of maintenance, other than the occasional spray from a garden hose to remove leaf debris. More importantly, it can last for up to 30 years under ideal conditions.
3. Ask About Passive Solar Design
There are many options for tweaking your home's performance when you're using solar energy. Talk to your builder about passive solar design elements that maximize your home's efficiency. These include considerations such as:
You'll want to have this conversation early in the process, so you can choose a building site that maximizes the position of the sun throughout the day. You'll also need to take materials and layout into consideration. If your builder isn't experienced in passive solar design, bring a solar specialist onboard to help.
Contemporary manufactured log homes come with all the modern amenities including the ability to perform at high efficiency. Still, they maintain a certain level of rustic appeal that many find satisfying. Talk to your builder before embarking on your log home journey to ensure the finished product achieves all that you desire in the way of greener living.