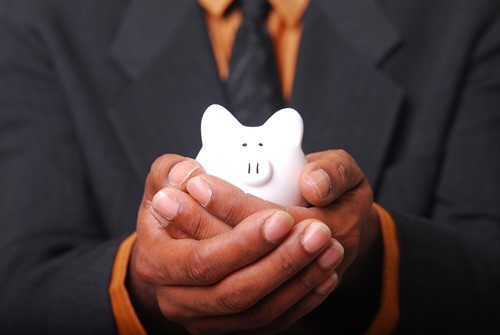 Photo by Charles Thompson via Pixabay
A vast majority of homebuying transactions rely on the buyer qualifying for a mortgage through a bank. After all, most people don't have enough cash lying around to buy a home outright. Nowadays, you have more options with different types of lenders and alternative financing companies where you can seek pre-approval online. But sometimes even these options don't work out, as pre-approval doesn't mean you're actually going to get the underwriter at the lender to approve you.
This could make you consider other alternative options like seller-financed mortgages.
What is a Seller-Financed Mortgage and How Does It Work?
As the name implies, you are financing your purchase with the person or company selling the home instead of taking out a mortgage with a lender. It's a private transaction where you, the buyer, make an arrangement with the seller to buy the property.
The seller draws up a promissory note that details the terms of the mortgage: interest rate, payment schedule, and the consequences if you default on the mortgage. In most cases, the seller then finances the sale for a short term, usually five years, with a balloon payment at the end of the period. However, the promissory note can be sold at any time to another financing company: sellers don't necessarily need to wait for the buyer to refinance with a more traditional lender.
Why Would I Consider a Seller-Financed Mortgage?
There are situations that make it difficult to work with a traditional lender, such as:
Self-employment / entrepreneurship
Foreign employment
Frequent job changes, or you haven't held the same job long enough
Poor or no credit
Tax-related issues
Debt-income ratio is too high
Sometimes, these situations can be incredibly frustrating when you know you'd be able to afford the mortgage payment or it's even far less than market rent where you want to buy! Alternative lenders may have options but sometimes even they don't want to lend to the self-employed or borrowers with high student loan or credit card debt.
This makes seller financing a more viable option when you can demonstrate your ability to make payments but are having trouble with the traditional channels.
What are the Key Pros and Cons of Seller-Financed Mortgages?
The down payment, interest rate, and other terms are more flexible although they may not necessarily be better than what you would get with a bank. There are also no points, PMI, or origination fees which can save money upfront and over the life of the loan.
Closing is also much faster, easier, and cheaper because there's no loan officer or underwriter involved.
However, the seller may not always confirm they're able to finance the sale. If the seller has a mortgage, most of them have a due on sale clause that forbids them from selling the home without paying off their mortgage balance first. If the seller still does this without paying off the mortgage first, your new home could get foreclosed on.
The homebuying process can be a difficult undertaking, but we're here to help you find the best options so you can buy your dream home as quickly as possible. Reach out today to learn more!